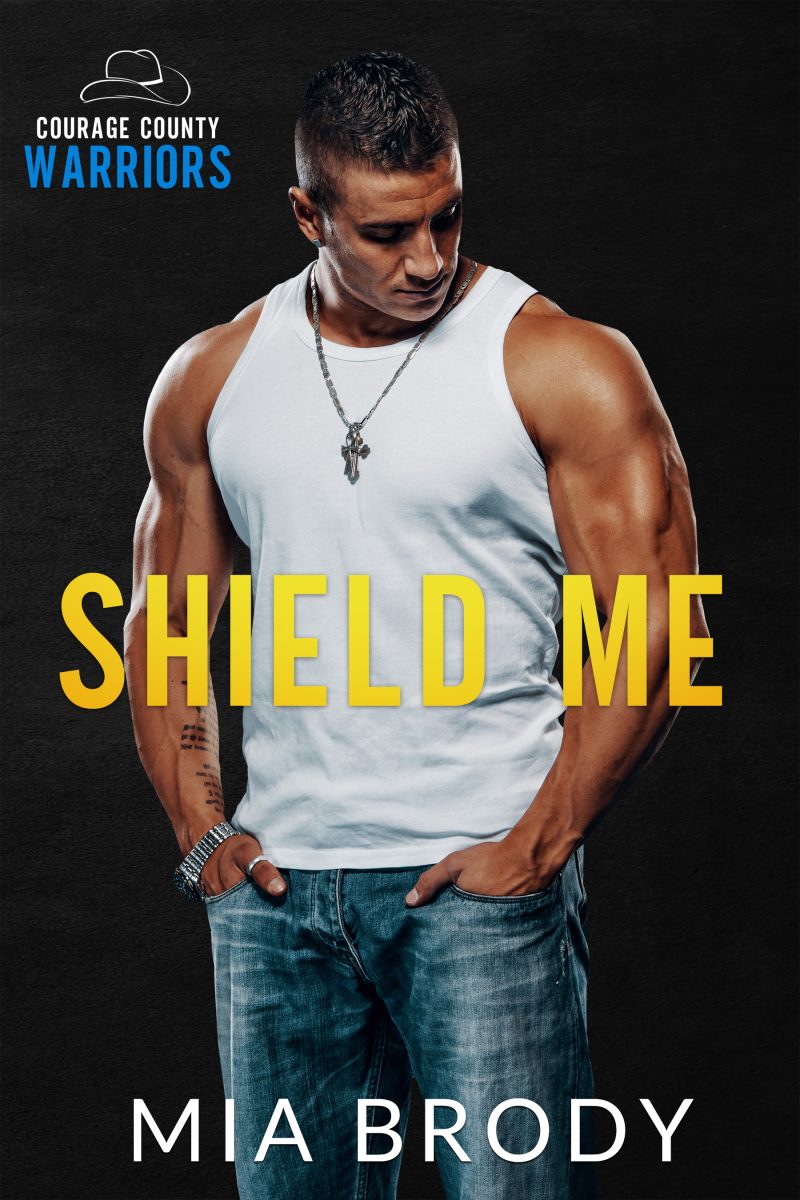 Shield Me
When trouble comes looking for me, I know who to call—my ex-boyfriend's dad. He's the only one who can get me out of this mess. But can I convince this grumpy cowboy to finally claim me?
Brooke
The only good thing my cheating ex-boyfriend ever did for me was introduce me to his dad. Ryker Sullivan is a former Army Ranger turned scowling cowboy. He's tough, unyielding, and so very hot.
When I run into trouble that only he can help me with, I decide to thank this grumpy cowboy…with my body. Seducing my ex-boyfriend's dad feels like a foolproof plan until I realize I'm in love with him. Will Ryker finally claim me when this is all over or will I leave the ranch with a broken heart?
Ryker
I've never been able to say no to a woman in distress and Brooke is no exception. She's a curvy, innocent little temptress that I long to corrupt. But that doesn't make this dirty cowboy's desires right.
The smart thing for me to do would be to get her out of trouble and send her away. Too bad I've never been much for doing the smart thing. Because once I finally claim this raven-haired beauty, she'll learn the truth: this cowboy plays for keeps.
If you love ex-boyfriend's dad romances with a protective grumpy cowboy then you'll love Ryker in Shield Me.
Meet the Courage County Warriors, a new series from Mia Brody about military veterans who have returned from their duties. These strong cowboy protectors have proudly defended their country and now they're proudly defending their curvy women.
Each book in the Courage County Warriors series is a standalone forbidden romance with NO cheating and NO cliffhangers. Get your swoon on with a sweet, sexy HEA!