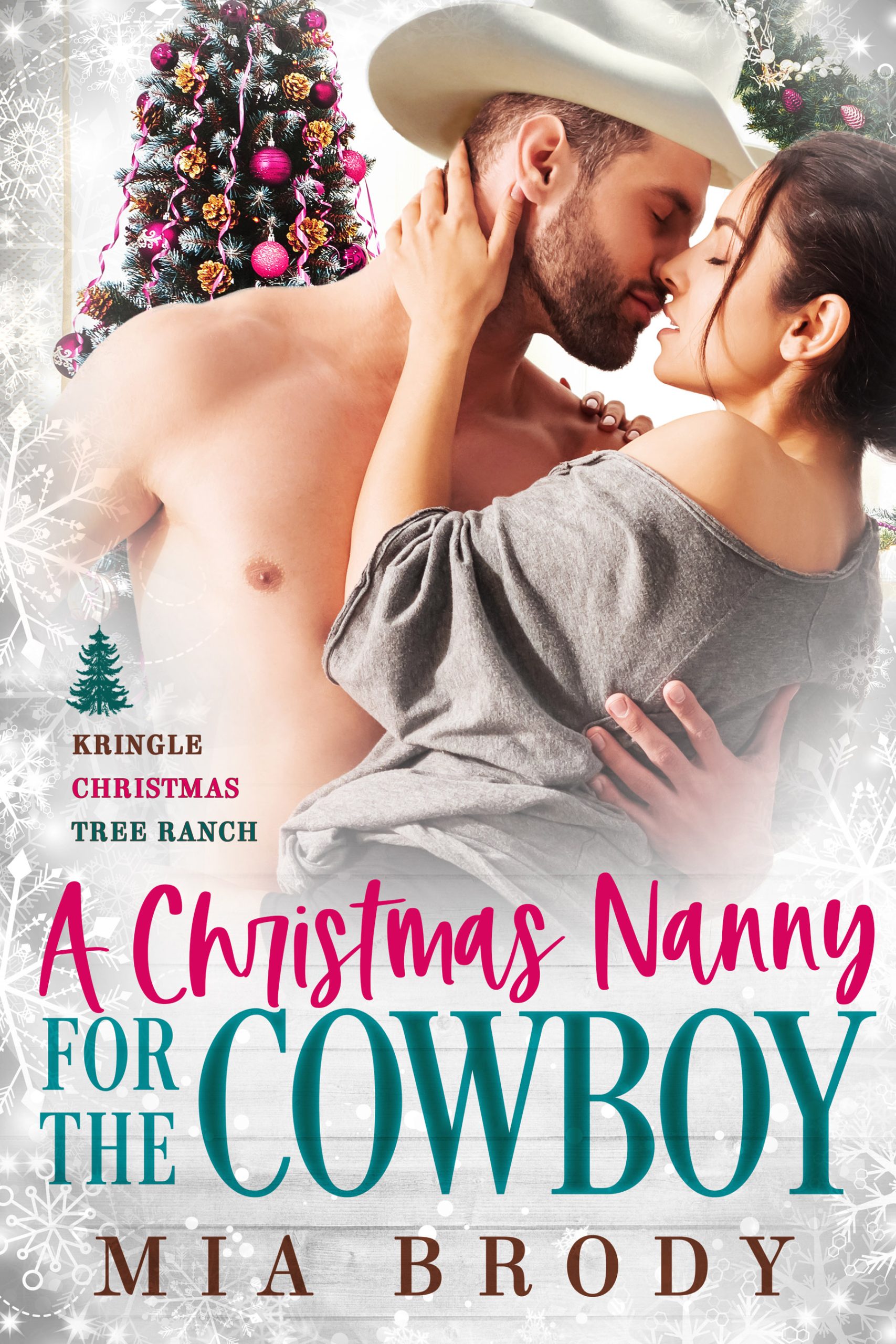 A Christmas Nanny for the Cowboy
Gruff cowboy seeks nanny for hire. Must love babies, flannel, and kissing under the mistletoe.
Micah
I didn't ask Santa for a baby for Christmas. But the precious bundle that was left on my doorstep needs me and I won't let her down. Problem is I can't run the Christmas tree ranch and care for a little one.
So I ask Santa to send me a nanny for Christmas who can help me with my new daughter. I just didn't expect the curvy woman that shows up for the job would be the same one I'm interested in. But it's fine. I can treat her just like any other employee…until that kiss under the mistletoe. Could Chloe possibly be interested in a gruff older cowboy like me?
Chloe
I've had a crush on Micah Kringle for weeks now. But it's fine. I can still work as his nanny for hire. Everything is going great…until he kisses me under the mistletoe.
Now the older cowboy is growling at me and insisting I'm his. But what happens when we're done with our naughty fun? Will my filthy boss still want me, or will this holiday fling melt away to nothing?
If you're craving a sexy holiday story about a gruff cowboy who falls hard for his innocent nanny, then it's time to meet Micah in A Christmas Nanny for the Cowboy.
Welcome to the Kringle Christmas Tree Ranch where the hot chocolate always comes with extra marshmallows. Indulge your sweet tooth with these sexy cowboys as the Kringle brothers fall for their curvy women this holiday season. Expect a guaranteed HEA set in Mia Brody's Courage County, which is the perfect place to find your next book boyfriend!