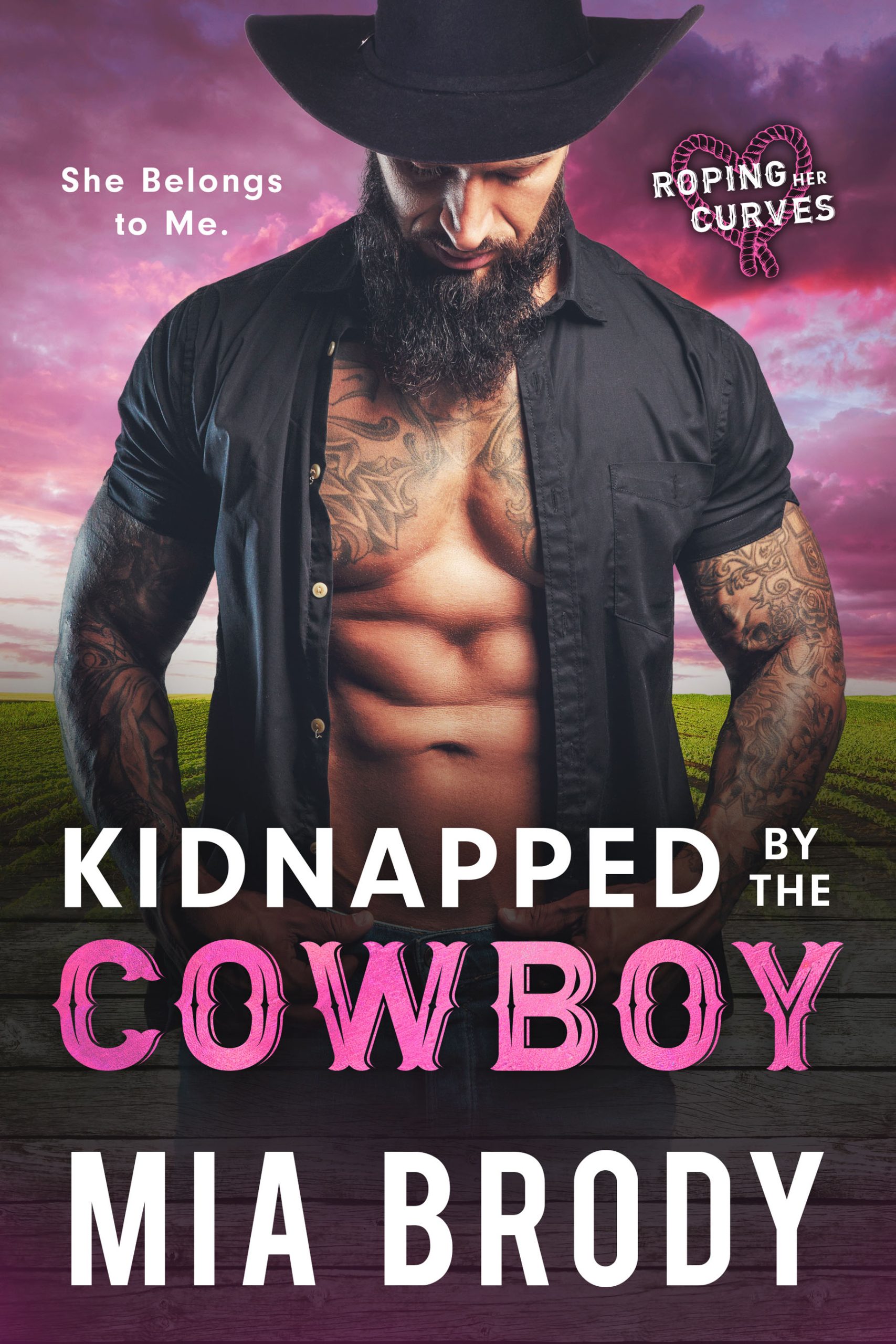 Kidnapped by the Cowboy
This OTT alpha cowboy isn't about to let the curvy woman of his dreams get away…even if he has to kidnap her!
Striker
Maisy has been teasing me for days, wandering around town in those tiny skirts and looking good enough to devour. But my woman is about to make the biggest mistake of her life and she doesn't even know it.
She's marrying a man that's hellbent on ruining her. I won't let that happen. That's why I kidnapped her. Yeah, I'm a mean, grumpy cowboy but no one hurts my precious pearl.
I've only got the night to show Maisy that she's mine and I plan to put it to good use. By the time the sun rises tomorrow morning, she'll finally belong to me in every way.
Maisy
Between caring for my little brothers, working a job, and keeping the family farm going, I'm exhausted. It's not easy to step up when your parents pass away unexpectedly. But I can handle this…until the notice comes from the bank. Seems my parents never told me how far behind on the payments they were.
Now if I want to save the farm and make sure my brothers have a roof over their heads, I'll marry a man I don't love. Sure, he doesn't make my pulse race the way Striker does, and he doesn't give me butterflies. But that's the stuff of fairytales.
Except the night before my wedding, Striker shows up. He's steaming mad and hauls me into his truck. I'm pretty sure this grumpy cowboy just kidnapped me for the night…and I want him to keep me. Forever.
If you love an OTT alpha cowboy who falls hard for his curvy woman, then it's time to meet Striker in Kidnapped by the Cowboy.
Giddy-up! This October Alexa Riley, Hope Ford, Mia Brody, Kaci Rose, and Frankie Love are Roping Her Curves! A sinfully sexy stand-alone series with real men who know what they want: women with curves! Save a horse and ride a cowboy, he's guaranteed to lasso your heart!