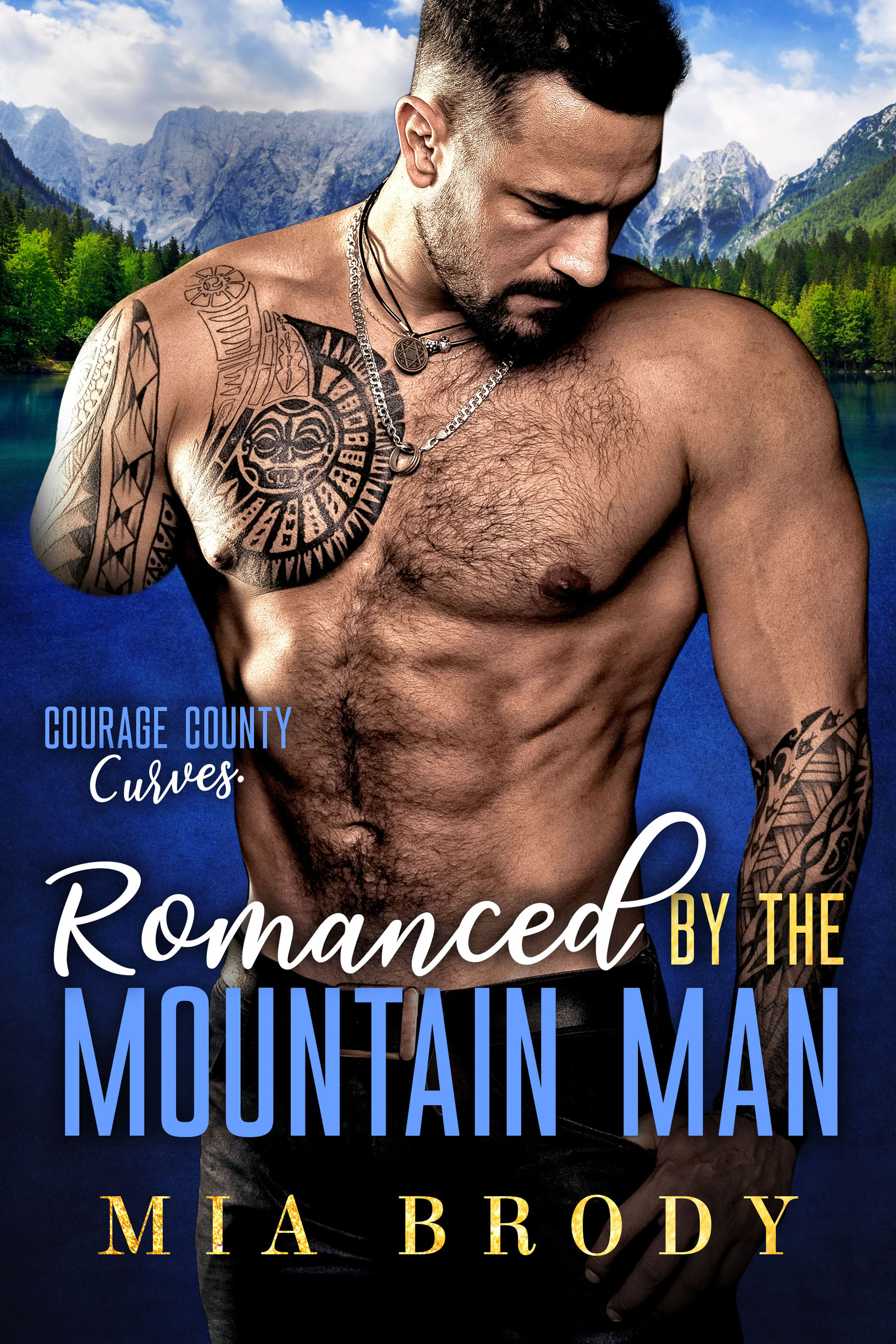 Romanced by the Mountain Man
Can this dirty mountain man convince the romance writer he wants to be the hero in her own personal love story?
Blade
I'm the man that reads her dirtiest fantasies out loud. Yeah, I'm a book narrator. I spend my nights reading my favorite author's filthy words for her fan base to listen in on. Every naughty scene only makes me crave her more. But she can't know who I really am.
Then Gwen, the curvy goddess, shows up on my mountain, looking for my alter ego. I figure I'll take her around town and help her search. After she finally admits she can't find him, I'll send her back. Easy and simple.
But when it's time for her to leave, I can't let her go. Maybe we can write a happily ever after of our own together.
Gwen
Every time I hear my book narrator's voice, I melt. I've been trying to draw him out for six months now, and he won't tell me who he is. So, I do something a little bit crazy. I take a trip to his mountain. If I can just see him in person, then I can get over my stupid crush.
Except I end up stranded with a dirty mountain man who's making me crave his fiery touch and his filthy mouth. Have I finally found a romance hero of my own?
If you love a dirty talking alpha male who seduces his curvy goddess, it's time to meet Blade in Romanced by the Mountain Man.
Courage County mountain men love curves! These flannel-wearing, wood-cutting lumberjack men are gruff and grumpy. But underneath it all, they have hearts of gold just waiting to be uncovered by the curvy women they claim. Cuddle up with these sexy new book boyfriends from Mia Brody today!